MAPS – Subdivisions in Maricopa, AZ
Maricopa is made up of 19 subdivisions with even more being built over the next few years!
We are constantly growing and now that our original subdivisions are almost completed, the builders have committed to even more subdivisions in Maricopa! 
Below are two maps. The first is the subdivision map as of 2020 and the map below is the planned Maricopa subdivisions going through 2030 so you might just find we are somewhere in between the two!
The Future Maricopa Subdivisions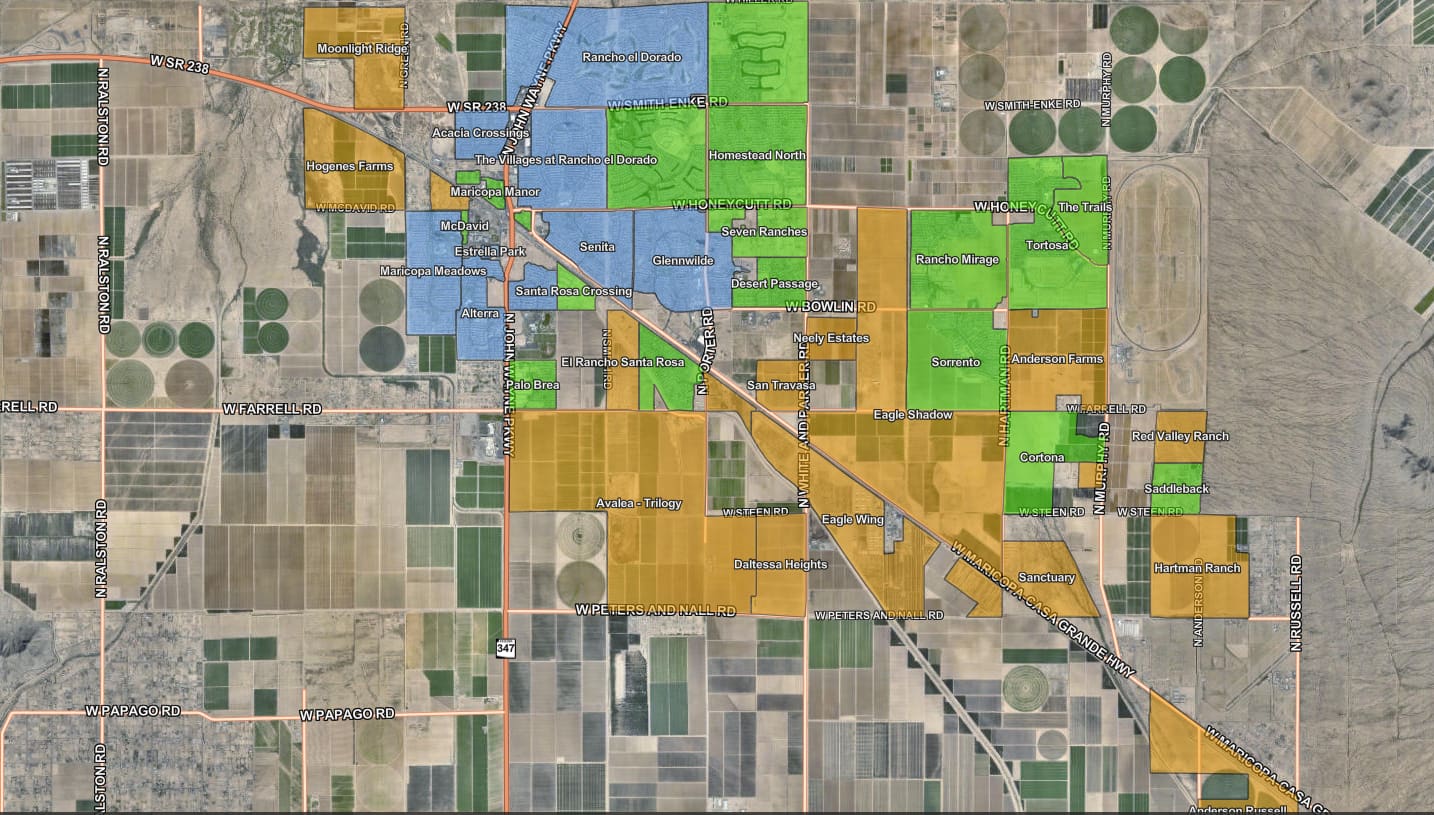 CONTACT US WITH ANY QUESTIONS